In the world of online transactions, gratitude plays a vital role in tipping. It goes beyond money, allowing you to acknowledge and support someone for their exceptional service. With Tip Top Jar, we make tipping seamless and encourage personal connections. In this blog post, we'll show you how to customize your thank you message to strengthen your bond with supporters.
Customizing your thank you message:
Log into your account and navigate to the

settings page

on our platform.

Look for the option to customize your thank you message and select the 'custom' setting.

Write a personalized thank you message expressing gratitude and acknowledging their support.

Once you're satisfied with your message, save the changes. Your customized thank you message will now appear on your tip jar, creating a warm and personal connection with your supporters.
Bonus: You can preview your thank you message as a tipper by clicking the 'preview' button.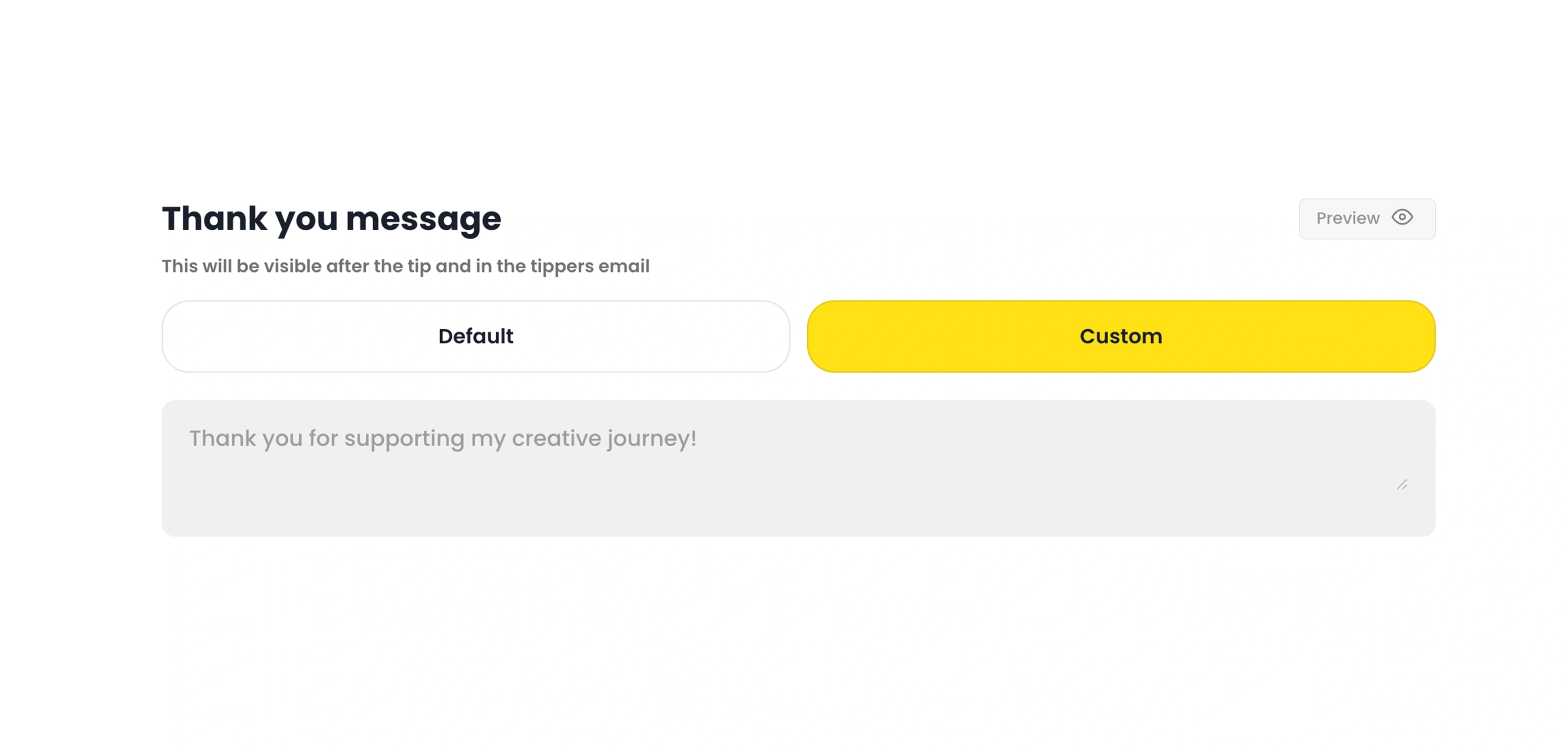 Tipping goes beyond money—it's an opportunity to show gratitude and foster meaningful connections. By customizing your thank you message, you can personalize the tipping experience effortlessly. Follow the steps provided to create a heartfelt message that resonates with supporters, deepening the bond with your audience. Start personalizing your thank you message today and enhance your tipping experience.